Skip to Content
Skip to Navigation
 Education
JEWELRY GUIDE
BODY JEWELRY
GUIDE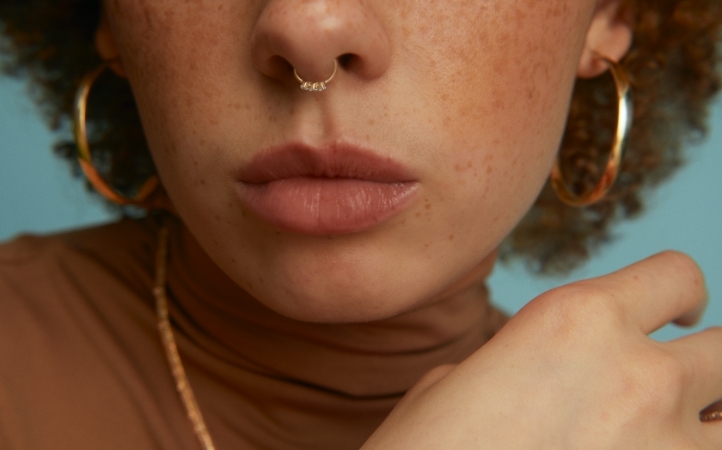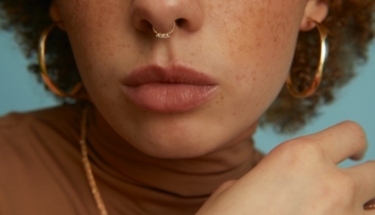 STANDARD PIERCING SIZES
In most instances, piercers adhere to a standard size of each type of piercing—as shown below. If there's any doubt or if you have questions, the best option is to talk to your piercer.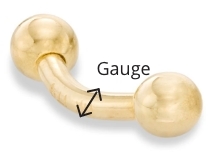 PIERCING JEWELRY GAUGE
Gauge refers to the thickness of the barbell or post going through your body piercing, with higher numbers representing thinner gauges. That means a 22 Gauge (or 22G) barbell is thinner than a 14 Gauge (or 14G) barbell.
Helix

16G, 18G

Tragus

16G, 18G

Conch

16G, 18G

Daith

16G, 18G

Rook

16G

Industrial

14G, 16G

Nostril

20G, 18G

Septum

14G

Belly

14G

Tongue

14G

Labret

14G, 16G

Monroe

16G

Eyebrow

14G, 16G

Nipple

14G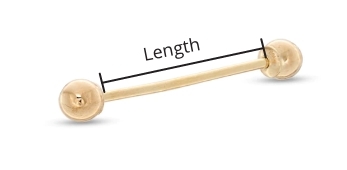 JEWELRY LENGTH
The wearable length of piercing jewelry varies from piece to piece. We take our measurements from the top to the bottom of the straight barbell, excluding any balls or charms at either end.
Helix

3/16", 1/4", 5/16", and 3/8"

Tragus

3/16", 1/4", 5/16", and 3/8"

Conch

3/16", 1/4", 5/16", and 3/8"

Daith

3/16", 1/4", 5/16", and 3/8"

Rook

5/16", 1/4"

Industrial

1 1/2"

Nostril

1/4", 5/16"

Septum

3/8", 7/16", 1/2", and 5/8"

Belly

3/8", 7/16"

Tongue

5/8"

Labret

1/4", 5/16", and 3/8"

Monroe

1/4", 5/16", and 3/8"

Eyebrow

1/4", 5/16", and 3/8"

Nipple

3/8", 1/2", 9/16"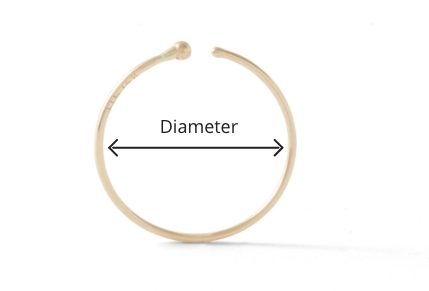 JEWELRY DIAMETER
Diameter refers to the size of hoops, captives, and circulars. It is measured from the widest inner point of the circle.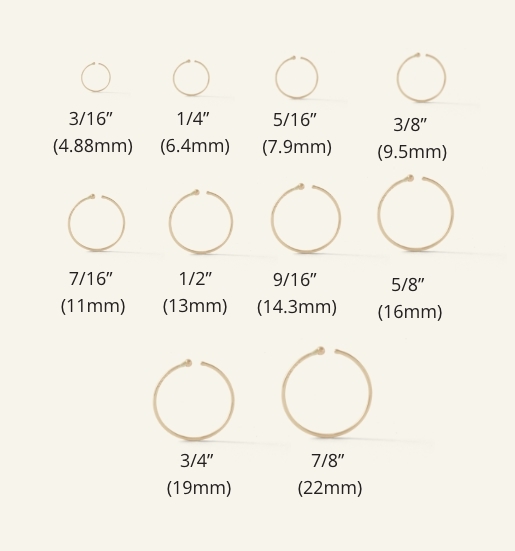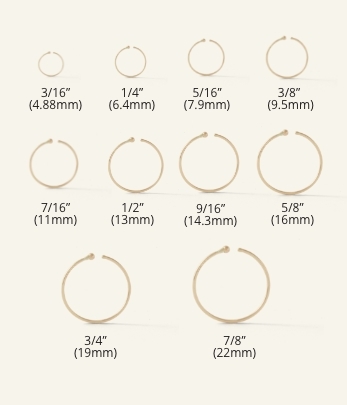 POPULAR STYLES
Ready to make a statement? Find your inspiration by exploring our most popular body jewelry styles.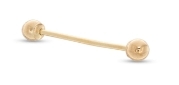 BARBELL
Straight barbells are one of the most versatile designs in body jewelry. They can be worn in a variety of piercings and come in a huge range of styles and materials, which makes them a great form of self-expression.
KEEP IN MIND
The proper length and gauge will ensure the right fit with your piercing.

HOOPS
Fitting an assortment of piercings and coming in a host of variations—such as the captive bead ring (CBR)—hoops are the timeless classic of body piercing jewelry. Your body is a work of art; so are these pieces.
KEEP IN MIND
Diameter and gauge determine fit, but also whether your statement is subtle or eye-catching.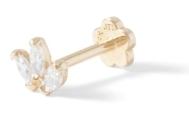 INTERNALLY THREADED
With no exposed threads, internally threaded body jewelry is the ideal choice for new piercings. Expect maximum comfort from these sleek, frictionless designs—whether it's for an eyebrow piercing, cartilage piercing, or anywhere else.
KEEP IN MIND
Internal threading isn't a trivial detail; it can make all the difference to your comfort in the long run.

HORSESHOE
Also known as circular barbells, horseshoe body jewelry is both trendy and practical. Because they're easy to remove, horseshoes are ideal for lips, eyebrows, noses, and sometimes even more sensitive parts of the body.
KEEP IN MIND
Depending on threading and gauge, charms and balls may be interchangeable with other jewelry.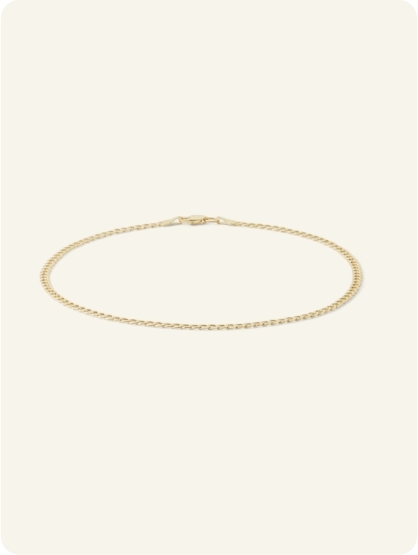 ANKLE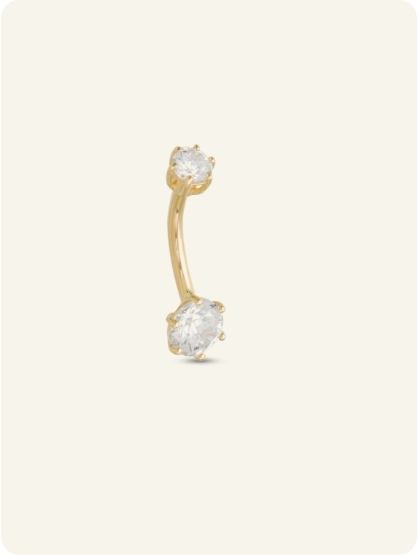 BELLY
NOSE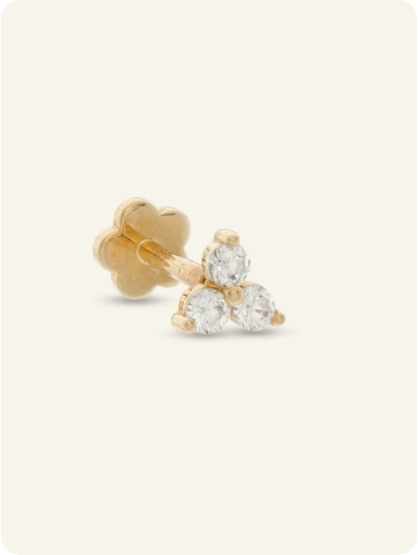 EAR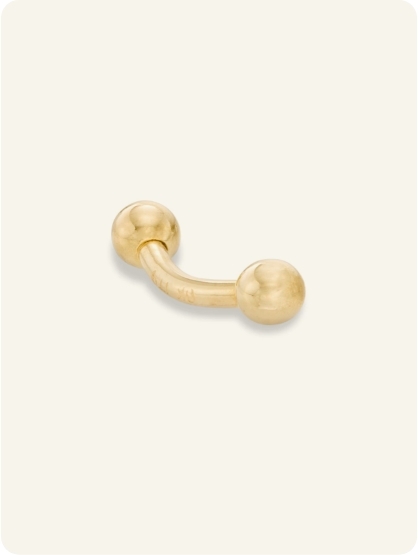 EYEBROW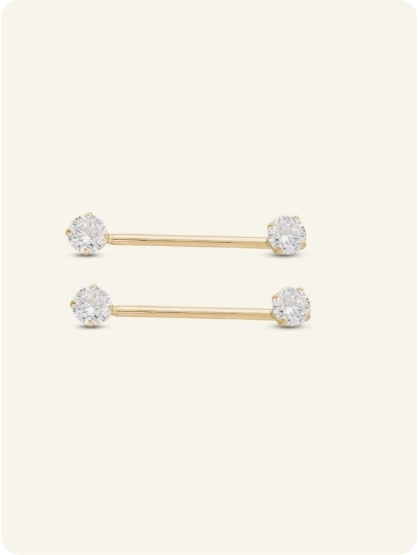 NIPPLE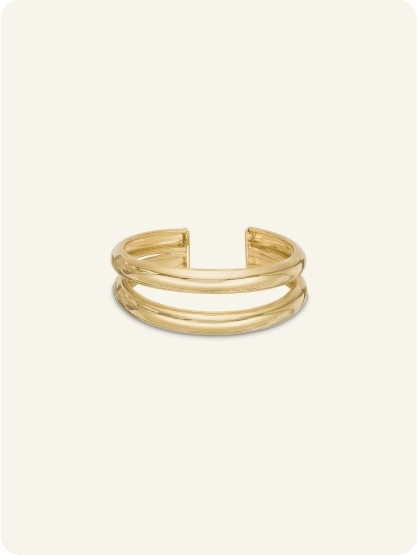 TOE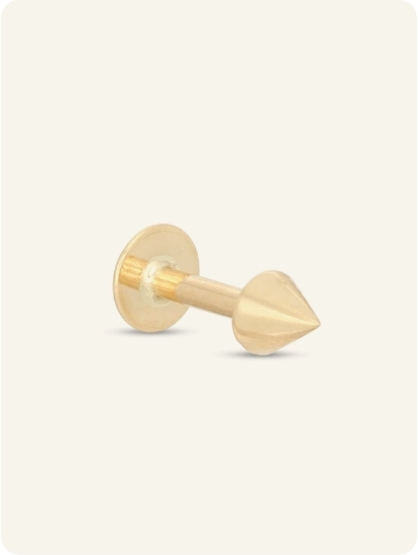 LIP
LEARN MORE ABOUT PIERCINGS
#MYBANTER

BODY JEWELRY INSPO
Click on any image to shop the look.