Skip to Content
Skip to Navigation
EAR PIERCING GUIDE
EAR PIERCING
We are experts in ear piercing with over 50 years of experience. We take great pride in offering safe, professional methods to get you the piercing you want.
GET PIERCED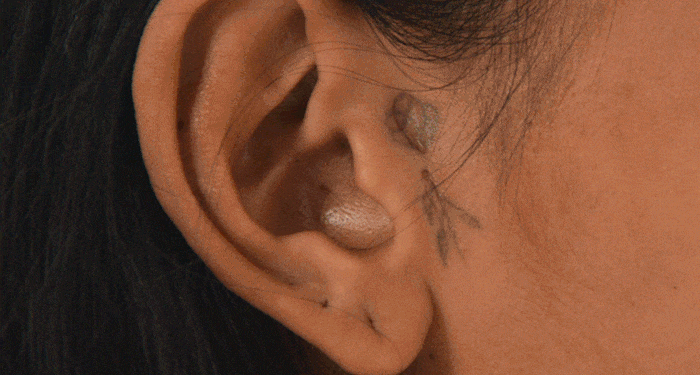 YOUR PIERCING EXPERIENCE
Personalized
Consultation
Our piercing professionals will consult with you to help determine the best placement method and jewelry for your new piercing.
Sterile
Equipment
Each method uses sterile equipment every time following all legal and industry standards.
Sanitary
Environment
Our strict safety and precaution standards during and after the piercing procedure ensure a sanitary environment and a comfortable piercing experience.
Cleaning
Instructions
We provide detailed care and cleaning instructions, which are crucial to enjoying your newly pierced ears.
Attentive
Aftercare
Have a question or concern? We're all ears! Check in with us any time for a complimentary follow-up visit. Our piercing professionals are here for you.
Children's
Piercing
We offer a customized device piercing technique for infants and children, which includes piercing both ears simultaneously (when possible) to avoid stress and discomfort.
​
GENERAL CARE AND CLEANING INSTRUCTIONS
Felt cute, got pierced. Now what? Follow these steps for optimal healing. Ask your piercing professional if you have any additional care and cleaning questions.
PREP

Thoroughly wash your hands before touching your piercing.

CLEANSE

Liberally spray aftercare solution to the front and back of the pierced area.

DRY

Use a clean cotton swab or gauze pad to gently pat the area dry.
Follow this routine twice a day for the duration of time advised by your piercing professional.
​
AFTERCARE DOS & DON'TS
Use a cleaning solution or saline piercing recovery spray to clean your piercing. Regular soap can leave behind harmful residue that may irritate the skin and make you susceptible to developing an infection.

Wash your hands thoroughly before touching your piercing. It may be tempting to play with your new piercing, but bacteria is everywhere, so try to avoid touching it.

Wait the recommended period before changing your piercing jewelry. We get it, it's tempting to want to change your jewelry earlier!

Avoid things that thin your blood such as alcohol, aspirin, and too much caffeine. You may experience bleeding if your blood is too thin.

Avoid swimming in a lake, ocean, swimming pool, hot tubs, or other community water locations in the first two weeks.

Avoid cigarettes and smoking as they can slow down the healing process.
FREQUENTLY ASKED QUESTIONS
· Device ear piercing is free with purchase of piercing earrings. Explore our wide selection of fine piercing jewelry here.
· Needle piercings have a unique service fee between $35-$55 dollars depending on the piercing. Piercing jewelry is an additional cost.
· Yes. Our commitment to safety ensures a positive piercing experience every time.
· All needle piercing tools are either single-use or sterilized in an autoclave.
· All piercing earrings are sterilized and stored in capsules.
· Any piercing earrings sold by Banter are either hypoallergenic or have nickel content that is less than 0.5% total, which significantly reduces the risk of allergic reaction.
· All of our piercing professionals attend Piercing University, an annual comprehensive recertification program that ensures all team members understand and adhere to our latest ear piercing policies, procedures, and best practices.
· While everyone has different comfort levels, earlobe piercing with a device is quick and generally low-pain.
· Piercing cartilage with a single-use hollow needle may cause a little more discomfort, but our piercing professionals will make sure that your experience goes smoothly.
· Piercing earrings should be left in for at least 4-6 weeks after an earlobe piercing and 8-12 weeks for a cartilage piercing.
· Wear earrings continuously for the first six months to prevent the piercing from closing.
· Yes. Please note, Banter does require that babies have a current DPT shot. The first DPT shot is usually administered by a pediatrician at eight weeks of age. For more information, see our resource on Children's Ear Piercing.
· Minors age 13+, when accompanied by their legal guardian, or adults 18+ are eligible for needle piercings at the certified piercing professional's discretion.
· In many cases, continuing proper aftercare procedures will clear up any irritation in the earlobe. However, pain, redness, or swelling that persists for more than 24 hours after piercing is not a normal result. In such cases, you should consult your doctor.
· If redness or swelling persists for more than 48 hours after a cartilage piercing, continue to cleanse the ear and consult your doctor.
· Yes! We offer body piercings using a hollow needle technique in select stores. Learn more here.