Skip to Content
Skip to Navigation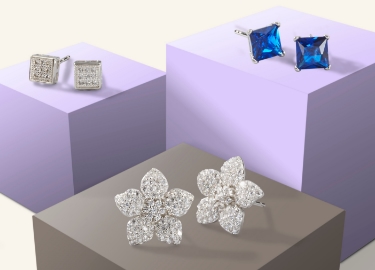 CUSTOMER SERVICE
WRITE A REVIEW
Have something to say about a recent purchase? We would love to hear from you! Your opinion on the jewelry we offer helps us pick out the perfect styles for you! Let us know what you think so we can keep carrying your favorites and stay on trend!
HOW IT WORKS
​
1. START YOUR REVIEW
Check your email for our review request or sign in to find the product in your order history. Visit the product page and click "Write a Review."
​
2. RATE YOUR JEWELRY
Rate your jewelry from 1 to 5 stars, upload up to 6 images if you'd like, and add any additional feedback on your purchase.
​
3. POST REVIEW
Don't forget, let us know if you would recommend your purchase to a friend and then click "Post Review*."
THAT'S IT! THANKS FOR SHARING YOUR FEEDBACK. KEEP AN EYE OUT—YOUR REVIEW MAY BE FEATURED ON OUR CHANNELS.
TIPS FOR LEAVING A GOOD REVIEW
We'd love to share your review so please make sure to:
FOCUS ON THE PRODUCT

Help our Banter fam out by describing exactly what you liked or didn't like about the product. The more detail, the better!

AVOID WRITING ABOUT CUSTOMER SERVICE ISSUES

Please contact us if you have any issues with your service.

DON'T INCLUDE PERSONAL INFORMATION

We can't publish your review if it has your full name, phone number, or other personally identifiable information.

ADD A PHOTO OR VIDEO

A picture is worth a million words! Clear photos in taken natural light that highlight your new jewelry work best.