Skip to Content
Skip to Navigation
 Education
JEWELRY GUIDE
NECKLACE
CHAIN GUIDE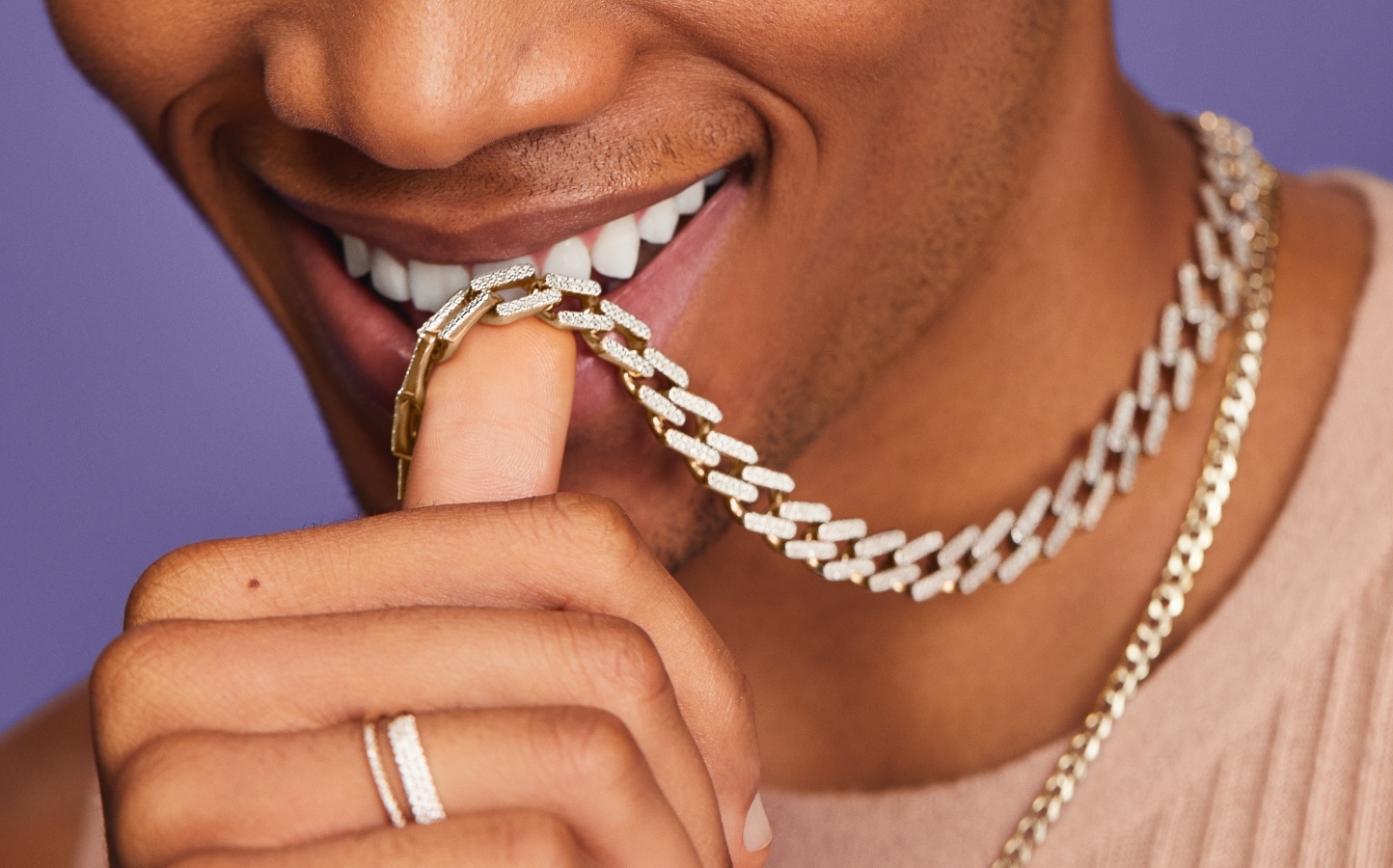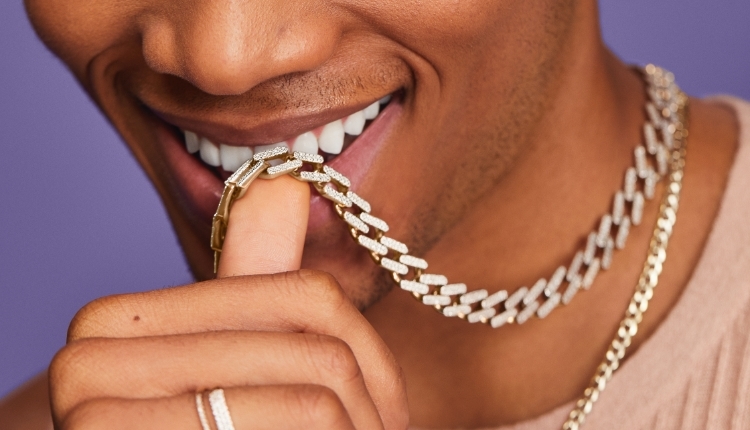 CHAIN LENGTH
Length is one of the most important considerations when choosing a chain. Choosing the right necklace length can complement an outfit, showcase your style, and highlight your best features. Chains are the most versatile piece out there: they can be subtle and understated or a show-stopper for special occasions.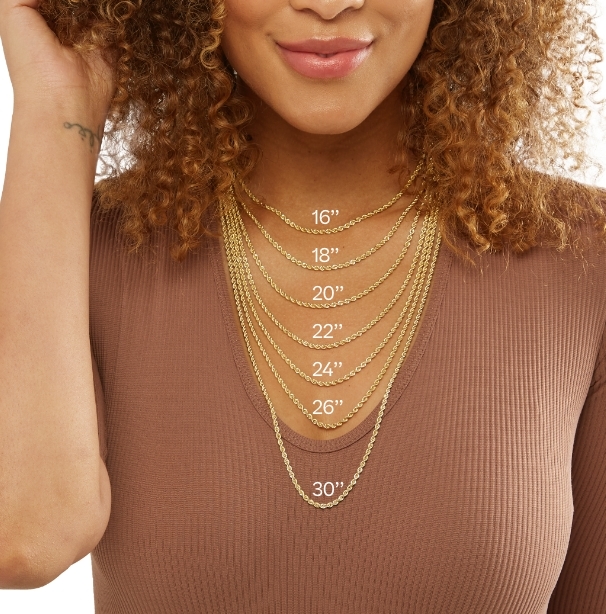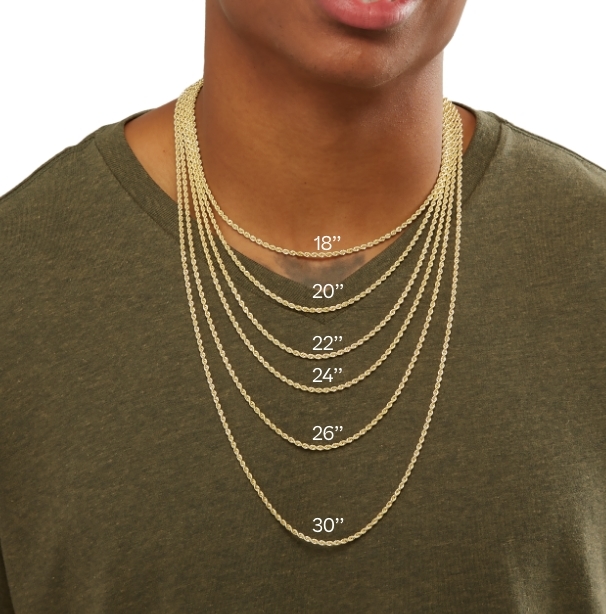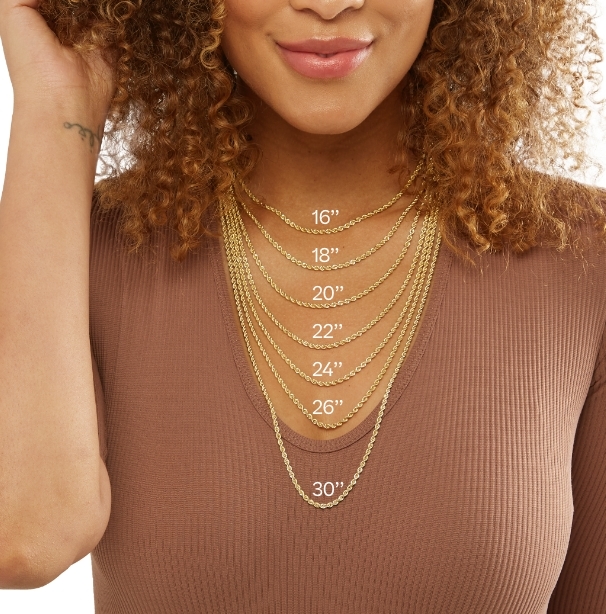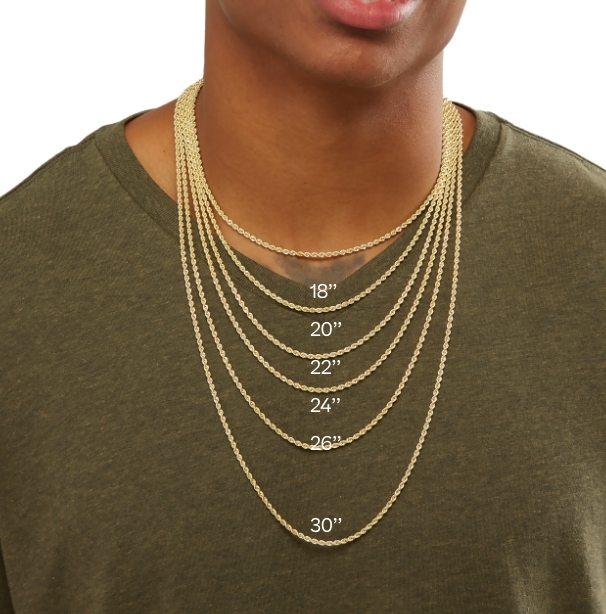 CHOKER
14 - 16 INCHES
Sitting around the base of the neck just above the collar line, choker necklaces can be worn with almost anything.

SHOP CHOKER NECKLACES
PRINCE
17 - 19 INCHES
Princess-length necklaces work equally well with high and low necklines. They're often designed with added enhancements, such as pendants.

SHOP PRINCE NECKLACES
MATINEE
20 - 27 INCHES
Suitable for both formal and casual wear, matinee necklaces are great for high collars, such as turtlenecks, and are also great for layering.

SHOP MATINEE NECKLACES
OPERA
28 - 36 INCHES
Opera necklaces sit at or just below the center of the chest. They're a great addition to any eye-catching ensemble—hence the name.
CHAIN GAUGE
In addition to length, chain gauge is the other
main sizing factor for necklaces.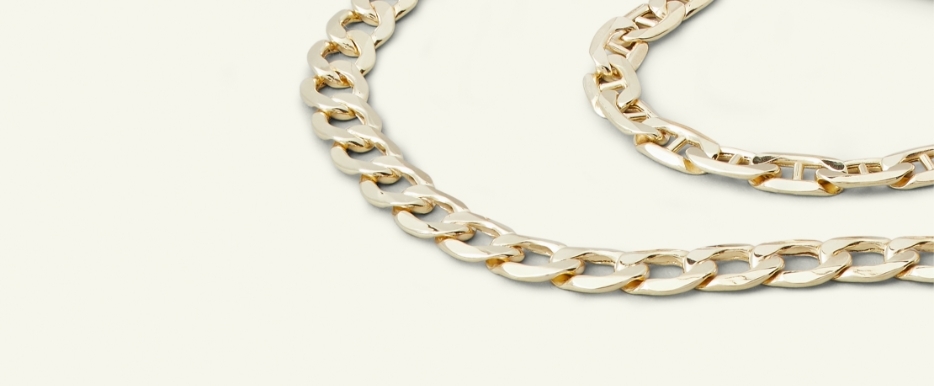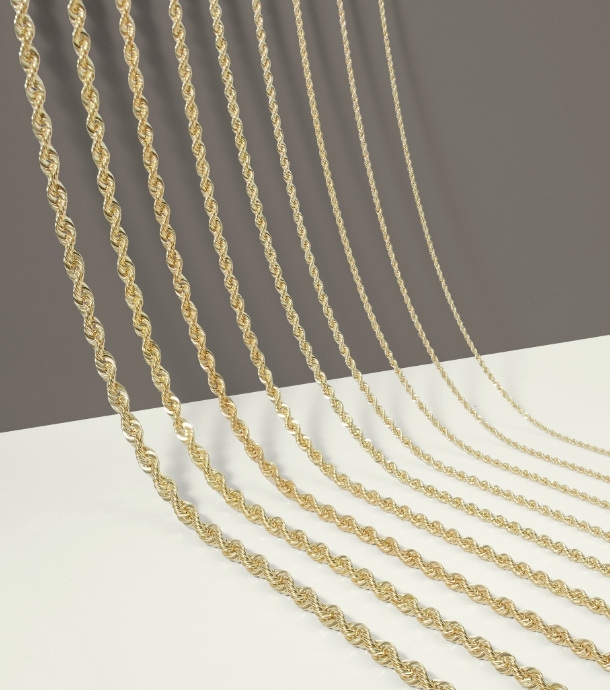 ROPE GAUGE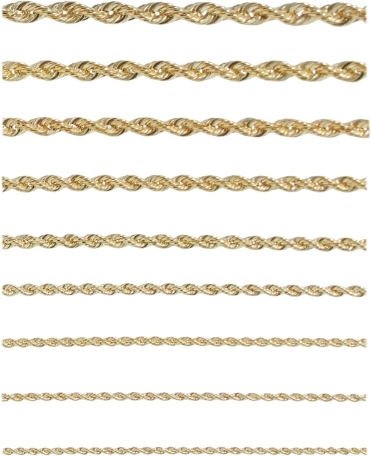 040
036
032
028
024
020
016
014
012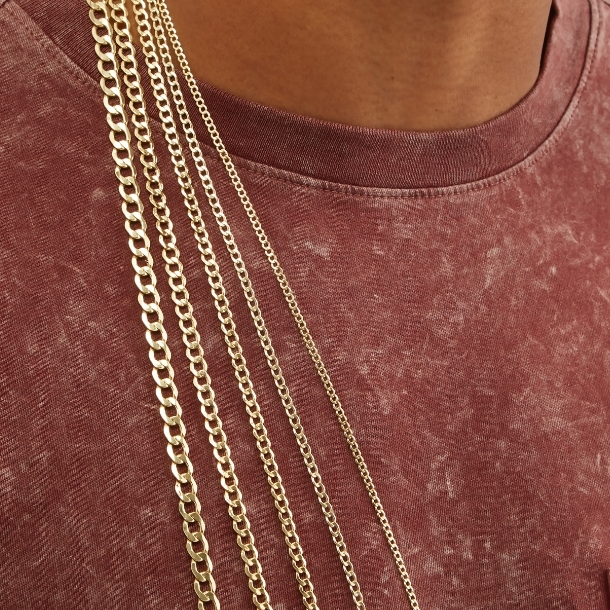 CURB GAUGE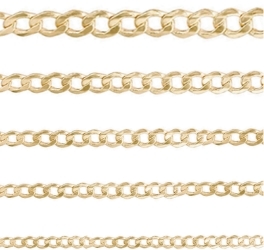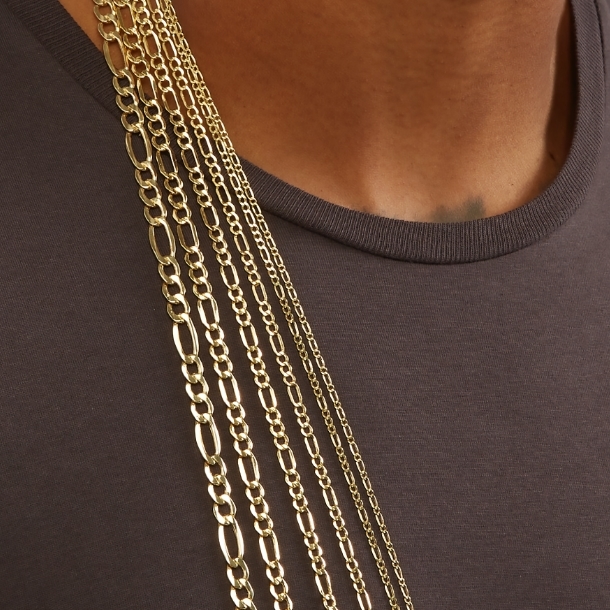 FIGARO GAUGE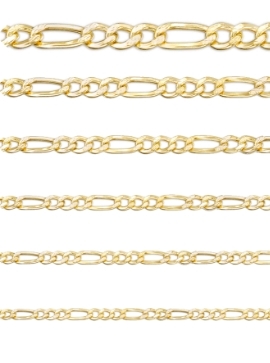 CLASP IS KEY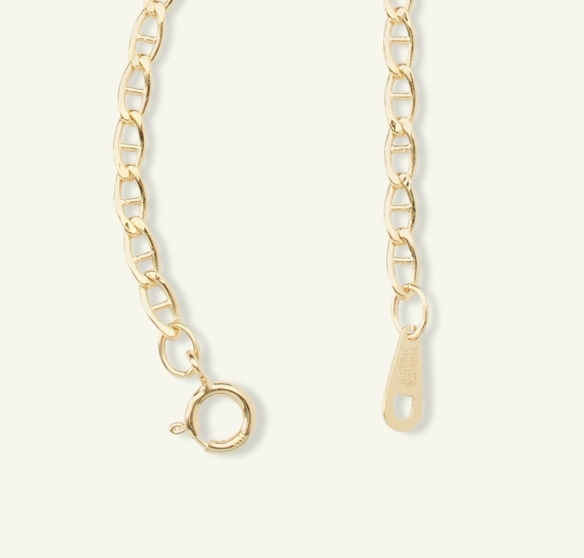 SPRING-RING CLASP
Spring-ring clasps open with a spring-loaded lever that slides along a circular ring. They're often used to secure necklaces, bracelets, and anklets, but can sometimes be tricky to use—especially on very delicate pieces.
LOBSTER CLAW CLASP
Lobster claw clasps also have a spring-loaded mechanism, but instead feature an arm that opens inwards. Some people consider lobster claw clasps to be the easier to open and close than spring-ring clasps.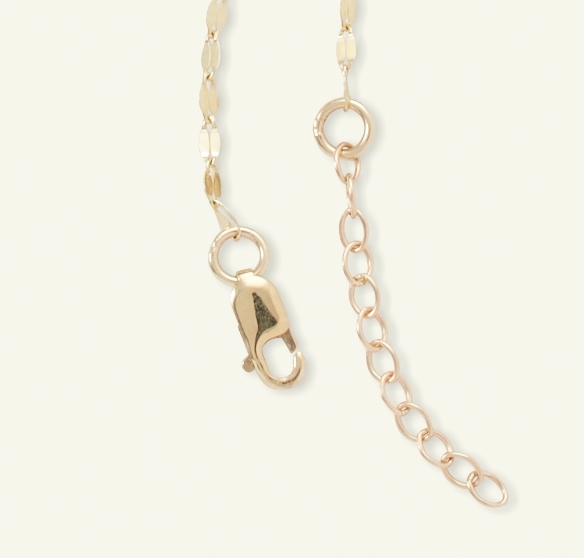 EXTENDABLE CLASP
Extendable clasps are a great way to make your jewelry more versatile. They come with more than one ring that the clasp can be attached to and can be anywhere from one to three inches, easily transforming your choker into a princess or matinee.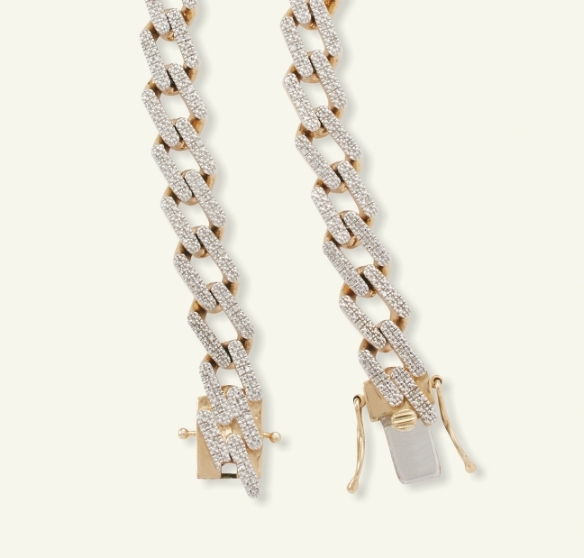 TONGUE AND GROOVE CLASP
Tongue and groove clasps are easily the most decorative of all, seamlessly blending into the design of the jewelry. They have a tongue that slides into the box and locks with an audible click and usually have a safety clasp on the side.
#HowDoYouBanter

BANTER


CHAIN INSPO

Click on any image to shop the look.